Our homes and communities
At BoKlok it is our aim to not only build new homes, but new communities, where neighbours can get to know one another in thoughtfully designed shared, outside spaces.
At BoKlok our developments are based around a green heart, with communal outdoor spaces that can be shared and enjoyed by the whole community.
The green heart
From carefully planned play spaces, which are open to the wider community, to landscaped areas with benches and planting, it is always our aim to create a safe and attractive destination for neighbours to meet and get to know one another.
Our goal is to always build new homes with good design, set within shared communal spaces, which encourage neighbours to come together in a green outdoor environment.
When we discovered BoKlok on the Brook, it just seemed perfect. The open spaces and the play areas that will be delivered, really appealed to us. Providing safe spaces where our children can play and make new friends, all so close to our home, gives the development a real community focus.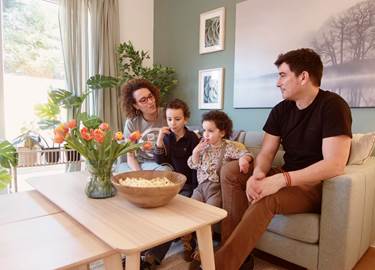 Community engagement
We take the time to meet and listen to those who are already living in the areas where we will be launching our new developments. This information is fed back to the wider team and we always aim to keep our neighbours up to date, with activity as it takes place on site.

Read more about our role within the communities, where we are delivering new homes here.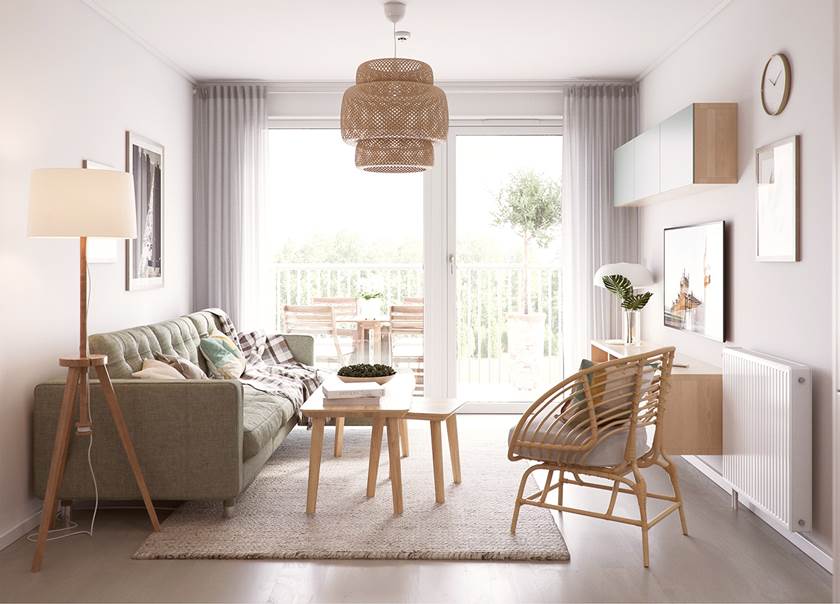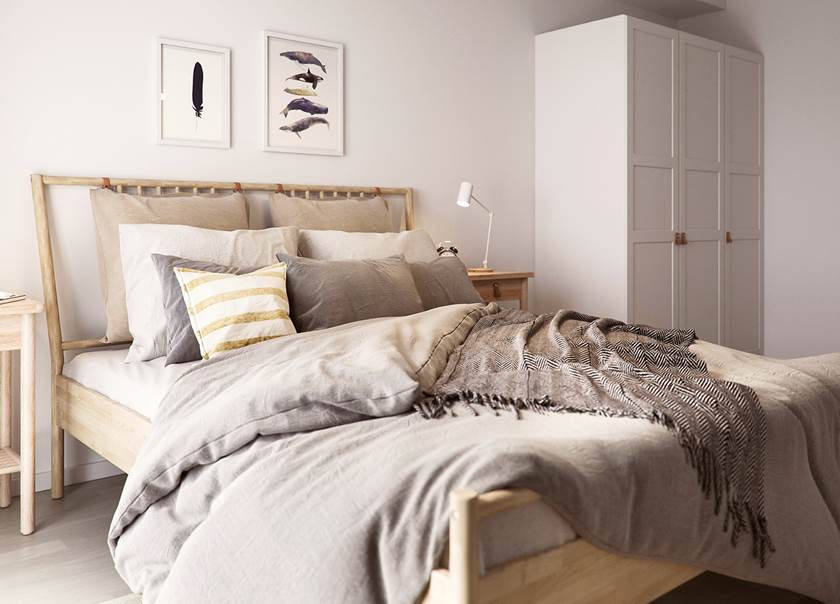 Our homes
BoKlok is bringing Scandinavian design to the UK housing market. Our homes are bright and airy with open plan living spaces, high ceilings and large windows, which allow the light to flood in. Built in wood, our homes are completed in a factory and are then transported to site*. This allows us to reduce energy and waste, while at the same time enabling us to continually refine and improve design and quality.
All of our homes are carefully planned to maximise space, offering spacious, flexible living accommodation.
*Sometimes the work in the factory is finished ahead of the work on site, in which case the modules are wrapped in weather proof packaging and stored by the manufacturer temporarily.
How do I buy a home from you?

The first thing you need to do is find one of our developments, where you'd like to live and register your interest. Once you have registered your interest, one of our friendly team will be in touch to provide you with some more information about the homes we have available and to talk you through the buying process.

See our current developments on our page Find your new home

Do you get extra benefits as an IKEA Family member?

Yes, we are delighted to say that you do! As an IKEA Family member, you will receive an IKEA gift card, a free 1.5-hour session with an IKEA interior designer and a free handyperson service once you've moved in.

Find out more on our page Why buy a BoKlok home?