Why should you work with us?
Do you want to be involved in building and developing sustainable new communities? Learn more about what it's like to work at BoKlok.
Want to know why you should choose to work with us? We have three quick answers for you!
You will have an opportunity to be involved in developing and building sustainable new homes, which incorporate good design and high quality, while delivering value for money– helping to make home ownership more accessible for more people.
BoKlok offers the chance to work for a company that is truly committed to sustainability. Our homes are delivered using modern methods of construction (MMC) and we are passionate about minimising the impact that we as a company and our housing has on the environment.
You can become a part of a growing and evolving organisation, working with colleagues that span multiple countries and disciplines. At BoKlok we are involved in the entire value chain from product development and manufacturing through to on-site construction, sales and marketing, customer care and aftersales. The opportunities are both vast and varied.
The BoKlok employee promise
Contributing towards a sustainable society
You can contribute to a more sustainable society through the delivery of great value, sustainable new homes and communities.
It is our aim to deliver new homes that are not only built more sustainably but homes that enable their future residents to live more sustainably (and as a result more cost effectively) too.
What's more, our schemes are designed with a focus on community. A green heart is at the core of all our developments, offering green areas and community spaces that can be enjoyed and shared by all.
As a BoKlok employee, you will have an opportunity to become a part of this.
Working in a sustainable environment
At BoKlok, you get an opportunity to collaborate in an open culture where healthy values and a committed and passionate team unite, to achieve great results.
Our culture is based on openness and cooperation. All of our employees are involved in creating this culture, by living our values.
Everyone is committed to taking responsibility for their own work and is always striving to improve. Within our framework, you have the freedom to be bold and to drive change, but you remain part of a bigger team, which is always there to support you and to offer guidance if required.
BoKlok is committed to a culture of diversity and inclusion. We have a zero tolerance policy for ethical violations. At BoKlok, we care about each other and make sure everyone feels included. We work actively to be a role model for diversity and inclusion by using our differences as our strength.
I work at BoKlok because we take the climate issue seriously and want to deliver on our climate goals. It feels great to me personally that we are constantly supporting a more sustainable approach to both construction of new homes and the way people live in them. It's an important part of our success as an organisation and leader in the industry. And I am proud to be a part of the journey we are on!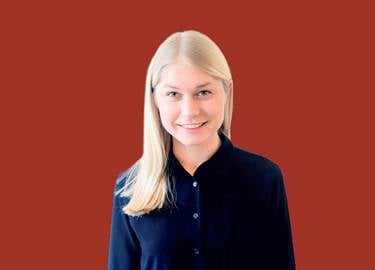 An opportunity for personal development and career progression
At BoKlok, you get to develop in a company that is constantly growing. A company where you get to be truly involved and to influence its future.
Our senior team is committed to each and every individual employee, and your personal development is important to us.
As well as offering opportunities within the wider, international BoKlok team, we are part of the Skanska Group. This creates further opportunities for personal development and career progression – both at home and internationally. You and your Line Manager will work closely together, and they will be there to support you, both in your current role and with your future ambitions. Your goal, your path and how you get there is up to you!
Additional benefits to joining the BoKlok team
When you work at BoKlok, you get to:
Contribute to a more sustainable society through the delivery of great value, sustainable new homes and communities.
Collaborate in an open culture where everyone is valued, and our dedicated team unites to deliver great results.
Develop in a company that is constantly growing, where you get the opportunity to really have an impact.