Checklist for a smoother move
When you are moving, there are lots of things to be done before you can properly settle into your new home. It might all seem overwhelming, but with our checklist and some good planning, we hope to make the process a little easier.
Plan for a sustainable clear out
The best way to minimize the moving load is to do a clear out. Book a couple of days in your calendar a few months before your move, to start clearing out wardrobes and all those places where you store treasured items. This will make things much easier on the day you move!
Sort things you're not keeping into three piles:


Put things you don't use anymore and that can be sold in one pile. When you are ready, sell the things at a local car boot or sell online.


All the things you can give away, put these into cardboard boxes or bags and then give them away to others that might need them, a clothing bank or to a charity shop.


The last pile are all the things that cannot be reused or given away, which you therefore need to take to a recycling centre.
You might consider having one more pile; a sort of bonus pile while you're clearing out for seasonal stuff such as Christmas or Easter ornaments and trinkets. Then put these in a specific box, unless of course you're already keeping them that way. We suggest clever storage solutions from IKEA. See the current assortment for storage boxes on IKEA's website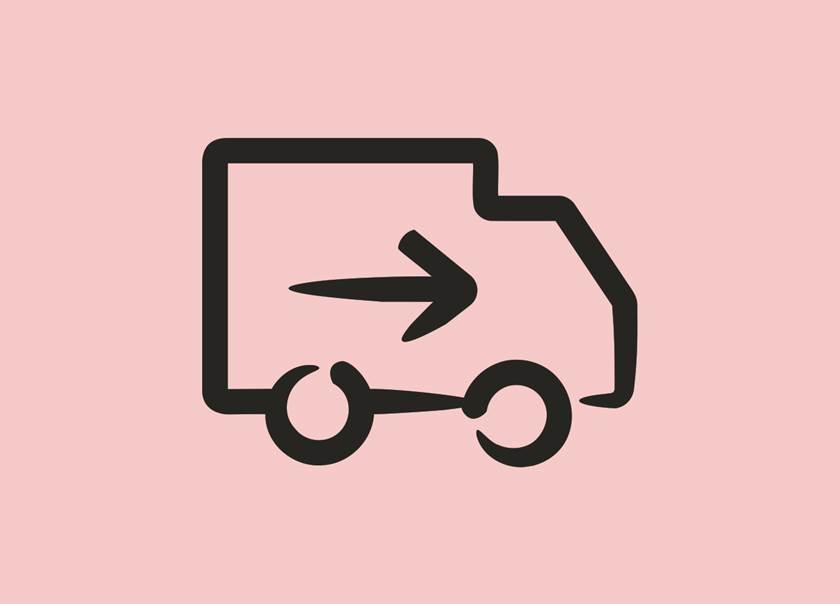 Book your moving assistance – in time!
As soon as you have your moving-in date, book a moving company or a removal van, and/or ask your friends and family if they are available to help too.
A moving company can usually help with everything from packing to offering insurances in case anything gets damaged on route. However, be prepared that this will come with a price tag.
If you have your friends and family helping you, make sure you serve them food and beverages on the moving day to keep everyone nice and happy. And make plans for a thanks-for-the-help-party afterwards, once you're settled in.
Get a hold of moving boxes and start packing!
Borrow or rent the moving boxes
Depending on how many things you have, plan for one moving box per square metre. But be sustainable – ask around among friends and colleagues if they have any moving boxes you could borrow or offer to buy their used boxes. If you're lucky, you might find some used boxes on an online selling site. A lot of moving companies also have boxes for rent so check with these as well.
Think outside the box!
Have a look around your home – do you have anything already that you could use for packing your stuff? Empty suitcases that are just stuffed into a storage space are perfect for packing your clothes (and why not pack clothes for other seasons already now?).
Speaking of clothes, you could also leave clothes on the hangers and pack them that way in big bags, or even leave them in the wardrobe and move them as a whole. This saves you time as it is easy for you to unpack it all in your new home.
The best moving box

If you still need to buy moving boxes, IKEA's choice of moving boxes are sturdy, durable and also stackable on each other. What's more, they have clever little icons you can tick marking the contents in the boxes. See the current assortment for moving boxes on IKEA's website
Three tips for clever packing:
Try not to make your boxes too heavy. Alternate heavy stuff with lighter things, such as pillows and blankets. Leave a couple of boxes empty. You'll find that there will be a need for some last-minute packing on the day of moving.


Plan the packing so that you start with what you need the least before you move and start your packing up there. Make up a time schedule and set up a target for how many boxes you should be filling during a certain number of days. Make sure to leave a couple of extra days to be on the safe side.


Mark the boxes according to each room they need to go into at your new home and write down the contents on labels you stick on the boxes. Or, create an online list with numbers and contents for each box, which you then share with whoever is helping you move. This way it will be easier for everyone involved to know where everything should go at your new home. If the right box is in the right room, it will speed up the unpacking.
Remember the paperwork!


Whilst being busy planning and packing, it's easy to forget the paperwork, which needs to be done around your move, such as making sure you change your address with various companies, suppliers and authorities. Here's our suggested list to help you along:
Contact your providers – your energy (gas/electricity), utilities (water), insurance providers (car/buildings/contents) and internet. You will need to either transfer them to your new home or cancel them altogether.
Register your new address with the Council – the Council Tax you pay is dependent on your home, so make sure you let the local Council know when you have moved.
Inform the DVLA – you are legally required to update your address details on your driving license.
Speak to your employer/ pension provider – it's important they have the most up to date contact details for you.
Get in touch with your banks and building societies – they will need your new contact details.
Update your TV licence – you will need to move this across to your new home, or risk a fine!
Order a move out clean – or do it yourself

Just like contacting a moving company, you might consider having the cleaning done by a specialist company (if you are in a rental, this may be stipulated by your landlord). If you decide to do this yourself and you are moving from rented accommodation, speak to your estate agent or landlord to confirm what needs to be done, so you don't end up with an unexpected fine or lose some of your deposit.
If you don't want to do the cleaning yourself, compare prices between the cleaning companies before you make a decision. If you have booked a moving firm ask if they offer cleaning as an extra service, which makes it easy for you with one point of contact.
One last tip…


No matter how much you plan, a move requires energy. When the moving firm or perhaps friends and family have left, and you stand there with all the boxes to unpack, it's nice to have prepared a "after-move-kit". You will thank yourself for this. It can consist of:
A change of clothes and hygiene articles for your first 24 hours in your new home.
A box with the most necessary utilities in the kitchen such as a pot and pan, plates, cutlery and glasses or cups.
A bag of groceries if you do not have the strength to go to the supermarket for your first meal in your new home.
We wish you good luck with the move into your new home!